San Diego Naturopathic Doctor Dr. Brooke Leverone is passionate about educating people on hormonal balance and helping them explore how their hormones affect their health and quality of life. In addition to seeing patients in her La Jolla office, she also creates opportunities to engage her community. Dr. Leverone frequently collaborates with other health and wellness professionals on events throughout San Diego, as well as virtual events online. Check back often to stay up to date and contact us if you have any questions!  
*all times are Pacific Standard Time (PST)
Dr. Leverone on Instagram Live
Chat with Dr. Leverone every Thursday at 12:15pm via Instagram!
Upcoming topics:
Now Offering B12 Injections
Nutrient injections deliver high dose vitamins directly at the cellular level providing the highest absorption and bioavailability.
Add a Anti-Aging/Detox Boost for $20!
Super antioxidant Glutathione reduces free radical damage to decrease the signs of aging and prevent disease by supporting liver health and detoxification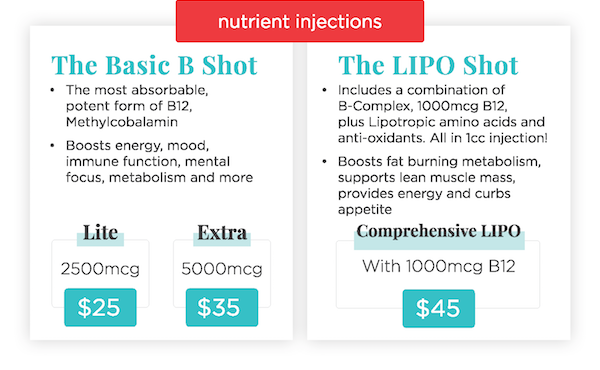 New Extended Hours!
Tuesday – Friday Office Hours Extended to 5 pm
Wow! Dr. Leverone has changed my life! She is patient, compassionate, and extremely knowledgeable. With her thoughtful treatment plan, my hot flashes have gone away, my brain fog has lifted, and my body is finally responding to workouts. If you are struggling with menopause symptoms, she will guide you on a natural path to regain that which has gone missing. I can not recommend her enough!