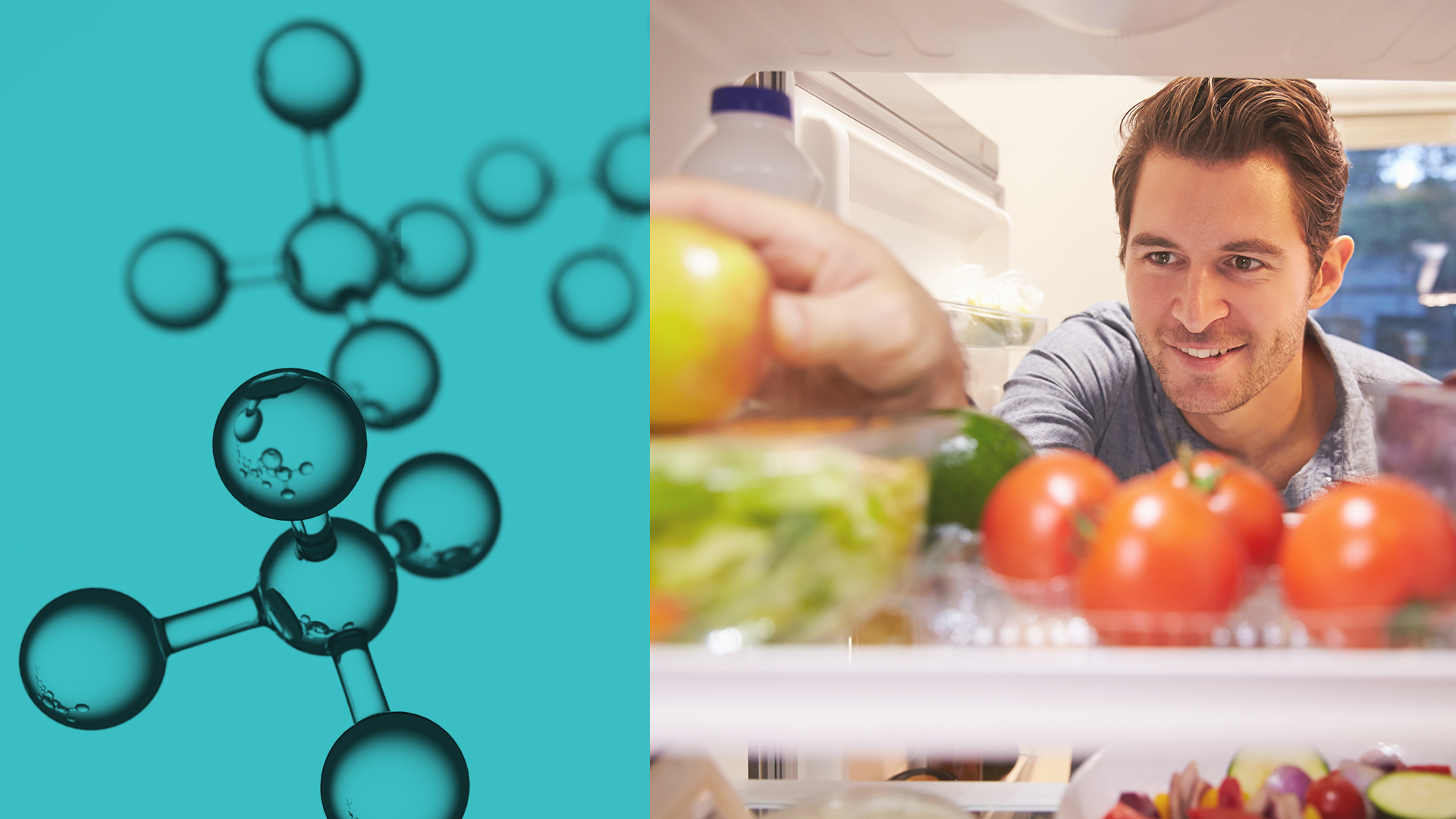 What is a Cleanse and Detox?
Naturopathic cleanse and detox programs can help our bodies eliminate potentially harmful chemicals. At Oasis Hormone Therapy and Wellness Center in San Diego, we offer the VegeCleanse Plus Detox Program from Designs for Health.
Many people are familiar with metabolic detoxification programs, but there is a lot of conflicting information and myths about them. Our California-licensed Naturopathic Doctors are committed to providing patients with a safe and effective natural detox experience.
Why Cleanse and Detox?
We are exposed to numerous chemicals in today's environment. Some have been around for centuries, such as smoke from cooking fires. But industrialization since the 1700s has dramatically changed the type of chemicals we are exposed to.1
Chemicals are present in the food we eat, the water we drink and the air we breathe.1 Our bodies today must process gasoline fumes, pesticides, herbicides, cigarette smoke, dry cleaning fluids, heavy metals such as lead and mercury, and much more.1
The liver is the centerpiece of our body's built-in system for processing toxins. But the liver can only do so much. Living in a more polluted world can overburden and strain our body's natural detoxification system.2
Our increasingly toxic environment can result in negative health effects. According to the World Health Organizations, there are many examples of disease outbreaks that are caused by exposure to chemicals or toxins.3 Health conditions linked to environmental toxins include cancer, asthma, type 2 diabetes, heart disease, high blood pressure and obesity.4
Who Should Detox?
You may want to cleanse and detox if you are concerned about your ongoing exposure to environmental chemicals. Signs and symptoms that your body may be having trouble detoxifying on its own include:2
Sleep disruption, fatigue and lack of energy
Mood disturbances such as depression and anxiety
Muscle aches and joint pain
Sinus congestion and postnasal drip
Irritable bowel symptoms and digestive discomfort
Heartburn and persistent illnesses
Fluid retention and feeling bloated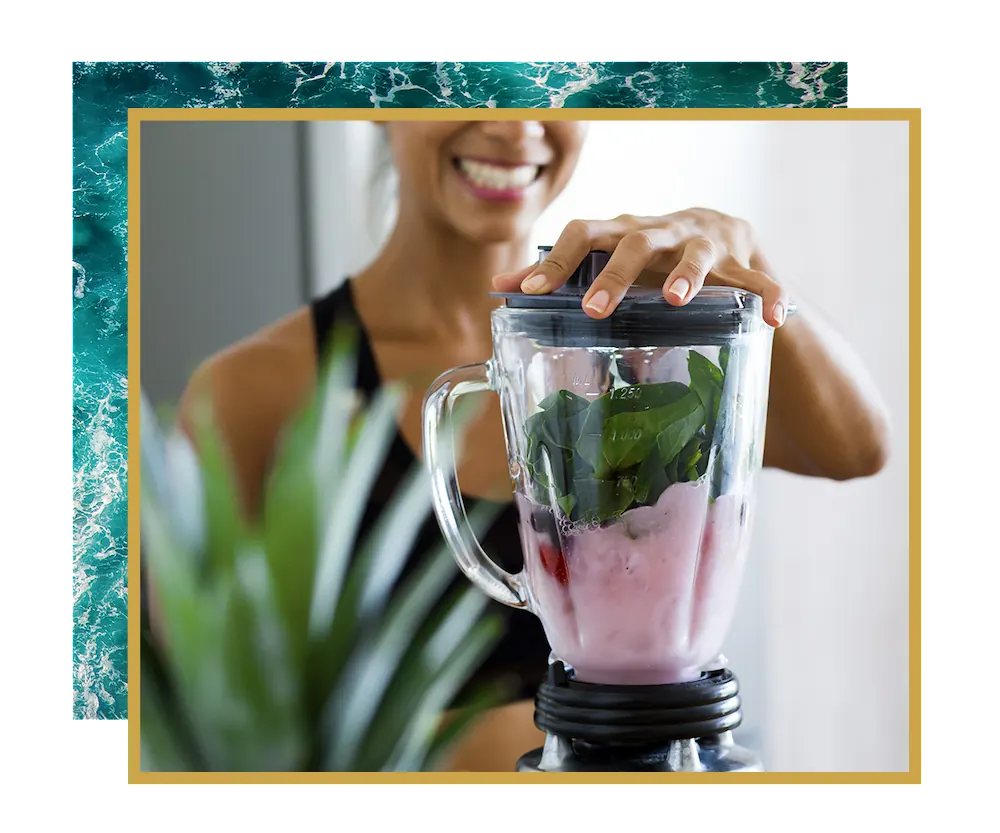 Benefits of Detoxification
A good cleanse and detox program is intended to enhance your body's natural metabolic detoxification process while providing enough fuel for your other daily activities as well, supporting your energy metabolism and overall well-being.
The VegeCleanse Plus Detox Program by Designs for Health is a detox program based on researched protocols with actual human subjects. Some research studies on these protocols have been published in the scientific literature.
If you think that a detox might be right for you, there's a way to do it correctly and to ensure you are safely achieving the results you are looking for.
Cautions about Detoxification
Cleansing and detox is not for everyone. Our doctors will not recommend a detox program for you if you are pregnant, undergoing cancer treatment, or have certain health conditions. If you have concerns about completing a detox program, please check with your primary care or schedule an appointment with one of our doctors for a full health assessment and customized treatment plan.
Keep in mind that even an appropriate detox may cause some changes in your body that could lead to subtle symptoms, such as feeling tiredness or discomfort from caffeine withdrawal. Our doctors have expertise in monitoring patients during detox to help protect health and well-being throughout.
Although research is ongoing, conclusive scientific data supporting detoxification therapies are largely lacking. In general, experts advise avoiding extreme programs in favor of reasonable and safe approaches.2
How to Evaluate a Metabolic Detox Program
Not all detox programs are equal. Some may not be properly and scientifically formulated to provide the right nutrition for your body's metabolic detoxification pathways. Some may even be unhealthy and could lead to negative symptoms.
One of the myths of a cleanse and detox program is that it must include a strict fasting regimen that will starve your body. However, proper detox is just the opposite, because specific nutrients are needed for your body to effectively eliminate toxins.
You may wonder how a detox program compares to a juice cleanse. A juice cleanse can be likened to a cleanup with a paper towel. It can give a good surface cleaning but if you want a deep cleaning, you need more. To get a deep level of health during a metabolic detox, your body needs more energy.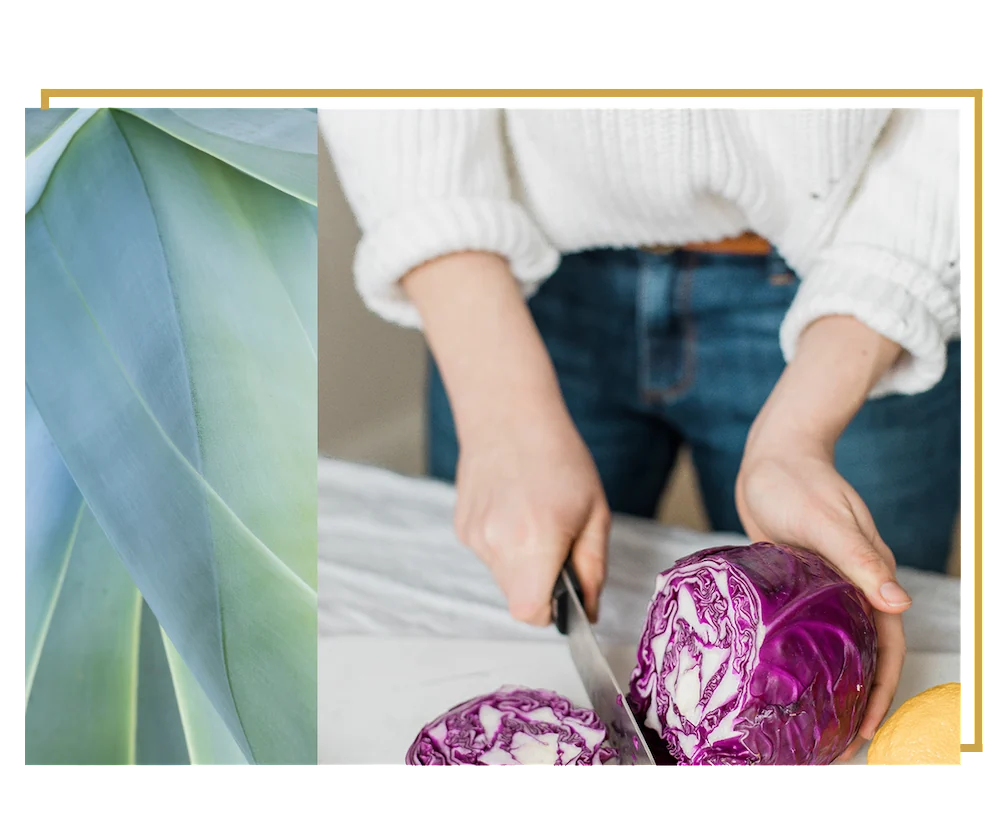 So when evaluating a detox program, it's important to consider whether it provides the important macronutrients (quality protein and carbohydrates) plus specific micronutrients (vitamins and minerals) to provide targeted nutritional support. Our doctors have evaluated a number of different detox programs for our La Jolla and San Diego area patients and have chosen to offer the Plus Detox Program for Designs for Health. VegeCleanse Plus is a targeted, science-based method to help facilitate the removal of undesirable compounds from the body by enhancing its natural metabolic detoxification process while supporting energy metabolism.
How Detoxification Works
The VegeCleanse Plus Detox Program Program from Designs for Health is a 14-day, easy-to-follow program involving a carefully developed diet and a delicious powdered VegeCleanse product made with a rice protein base.
The VegeCleanse Plus detox program includes a program guide with easy-to-follow instructions, menu plans, recipes, and online tools. During your participation, our team is available to coach, support and answer questions.
Start Your Detox Program Now
When you purchase your VegeCleanse Plus Detox Kit you will be added to our Well World platform. The program includes a complete nutrition plan, recipe ideas, shopping lists, lifestyle tips, exercises, breathing exercises, automated reminders, and more! We'll also grant you access to our Facebook Group Page where you can share your journey with others along the way.
The VegeCleanse Plus Detox Program featuring VegeCleanse Protein Powder is designed to enhance the body's natural metabolic detoxification process while providing adequate fuel for both cleansing and other daily activities—providing energy and support for overall well-being. Many people benefit from completing a 14-day metabolic detoxification program two to three times a year.*
The VegeCleanse Plus Detox Program, recommended by your healthcare provider, includes key nutritional support you need to start helping you feel your best.* Get started today!
This box contains
Single-serving VegeCleanse Plus™ functional food powder, drink mix packetsAdvaClear® Capsules
Capsule packets containing Amino-D-Tox™ and Hydrolyzyme™. Program guide with menu plan
Each kit also comes with a shaker bottle and a detailed program guidebook that includes a supplement schedule, sample menus, and suggested food and snack options.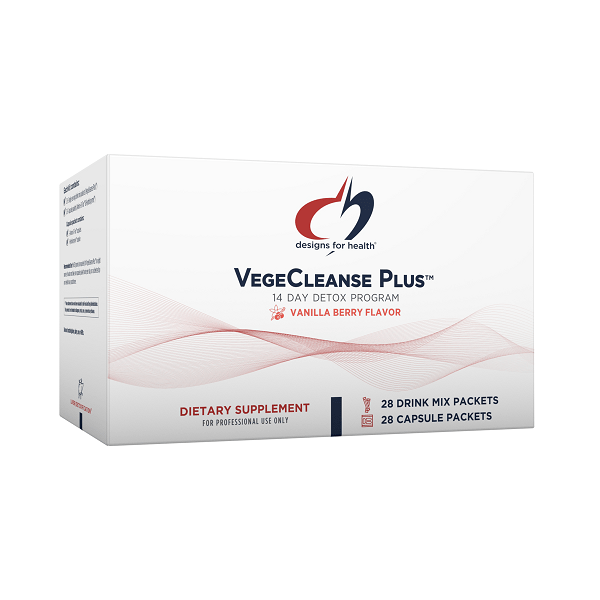 Get in Touch
To learn more about a naturopathic cleanse and detox call (858) 263-0901 or fill out the form below.

Wow! Dr. Leverone has changed my life! She is patient, compassionate, and extremely knowledgeable. With her thoughtful treatment plan, my hot flashes have gone away, my brain fog has lifted, and my body is finally responding to workouts. If you are struggling with menopause symptoms, she will guide you on a natural path to regain that which has gone missing. I can not recommend her enough!
1 Birnbaum LS. The Effect of Environmental Chemicals on Human Health – CJA. Fertility and Sterility. American Society for Reproductive Medicine, Birmingham, AL; 89(2, Supplement 1):e31, (2008).
2 Fortney D, Podein R, Hernke M. Detoxification. In: Integrative Medicine (Fourth Edition) 2018; Chap106;996-1003.
3 Disease outbreaks caused by chemicals. World Health Organization. Available at: https://www.who.int/environmental_health_emergencies/disease_outbreaks/chemical_diseases/en. Accessed December 5, 2019.
4 Norman RE, Carpenter DO, Scott J. Environmental exposures: an underrecognized contribution to noncommunicable diseases. Rev Environ Health 2013; 28(1): 59–65.